Thought you would find this interesting…!
Posted by: Huffington Post: Link to article here: http://www.huffingtonpost.com/2014/03/04/renting-_n_4823559.html?utm_hp_ref=twPosted: Updated: 
When renting your first apartment, you're more likely to think about the end game than the process. You are swept away with visions of painting the walls deep purple (the way your boring college roomie would never let you), or are envisioning a nightly parade of beautiful guests gracing your mattress on the floor (sorry Mom, myplace my rules.). But wait. You may have shed the roommate and your parents, but you have gained a dotted line and before you sign on it, you should ask these important questions.
1) Can I paint?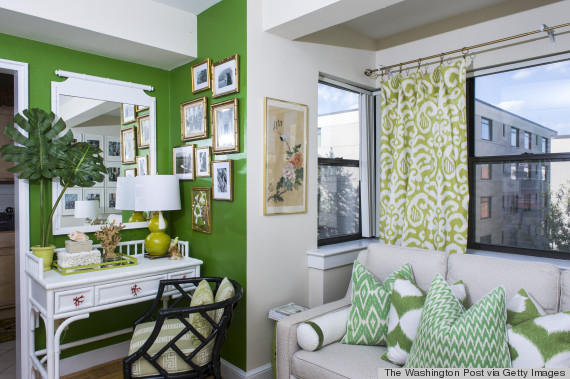 You may assume the answer is "yes, of course!" because, you think, "This is MYapartment!" But you'd be wrong. Most leases stipulate that when you move out, the apartment must be restored to the same condition you got it in. If you painted the walls purple, you could be expected to repaint them to their original boring beige. And covering over purple paint isn't such an easy task. Some landlords actually have a clause in the lease that says you need their written permission before painting or decorating. Yes, decorating can be a problem, too. Putting up wallpaper, driving nails into the walls to hang artwork — all that might need to be pre-approved and/or reversed when you move out.
Basically, your landlord expects and will accept normal wear-and-tear to occur in the unit. But anything else is on you.
Before you move in, Apartment Therapy recommends doing a walk-through with photos and take special note of any carpet stains and wall scuffs so that you aren't blamed for them later. The stakes are high: Any damages to the apartment will be deducted from your security deposit. So, still want deep purple walls?
2) Can I have a pet?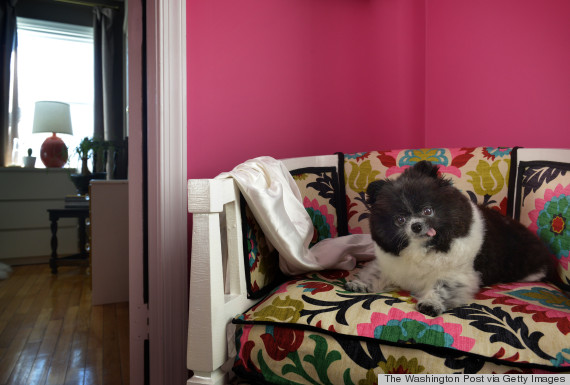 Some landlords outright forbid any cats or dogs. A few we've encountered prefer you not keep a bunny, bird, bearded dragon or anything besides a small fish tank. Check what your landlord's policies are. You also should ask about visiting pets. When your sister comes with her Golden Retriever, is Rusty even allowed inside? Is babysitting your friend's cat for a week out of the question?
While not all landlords refuse to allow pets, many say they do for financial reasons. Dogs can scratch up doors and hardwood floors. Plus, not every pet can handle long hours left alone in an apartment while their human is at work. Barking disturbs other tenants, and pet accidents can stain carpets and wreck flooring. If your landlord does allow pets, you probably can expect to pay an extra pet security deposit. And pet owners are absolutely expected to clean up after their animals.
3) What is the policy about guests sleeping over?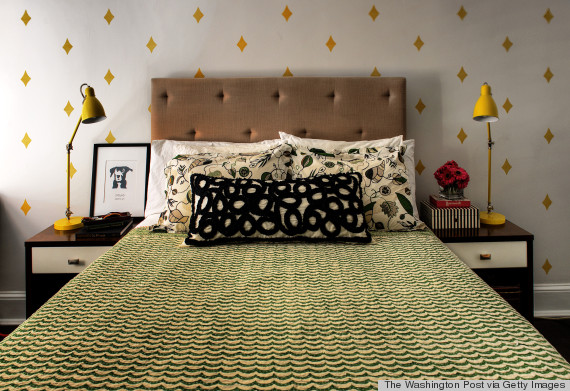 You thought you were done with the dorm RA telling you who could spend the night, right? Guess again. A smart landlord will want to know how many people are living in the unit; more people means more water usage, tighter parking, more wear-and-tear on the apartment. Some places limit the number of guest nights per month you can have. So, if you are thinking of having your beau move in, it may not be your parents objecting but Mr. or Mrs. Landlord.
And they actually have a good reason, unlike, perhaps, your mother. Joshua Dorkin, founder and CEO of BiggerPockets.com — the largest real estate investing community online — says, "When you moved into my property, I ran a thorough background check on you to make sure I was betting on a good tenant. The reason I allowed you to live here is because you had good references from your previous landlords and no criminal history. I don't know anything about your boyfriend. If you would like him to live there, then let's follow the same rules I set for you and get him to undergo a background/credit check and I want to speak to his previous landlords."
4) Where's the exit?
Once you sign a lease, you are stuck until the lease term is up. A lease term is generally a year unless you've negotiated it to be longer or shorter. So what happens if six months into your year-long lease you are offered a great job 3,000 miles away? Before signing, find out the penalties for breaking the lease under extenuating circumstances. Also, remember that verbal agreements aren't the same as written ones, so when the manager assures you "it won't be a problem" to break your lease with 30-days written notice, ask him to put it in writing. Breaking a lease is serious business that could adversely impact you down the road. Not only will you likely forfeit your security deposit and any monies the landlord holds in your name, but you will burn a bridge for future rental references. Also if your parents co-signed your lease agreement, they could be held liable for the balance of the lease.
Smart prospective tenants who know their careers might take them elsewhere negotiate an exit clause in case of a job transfer. But landlords aren't always willing to agree to this, especially in markets where apartments linger on the market empty for months. So know your situation before you get into something.
Ben Leybovich, who invests in multi-family homes as rentals and blogs atJustAskBenWhy.com, says that his leases contain a "buy out" option that allow a tenant to cancel their lease if they provide a 30-day written notice of intention to vacate, forfeit their deposit, pay an amount equal to one month's rent for liquidated damages and, if necessary, pay a pro-rated amount of turnover costs. He says, a tenant can always ask their new employer to pay these fees as moving expenses and/or ask their landlord for a waiver of terms.
5) Are there residential quiet hours and other rules?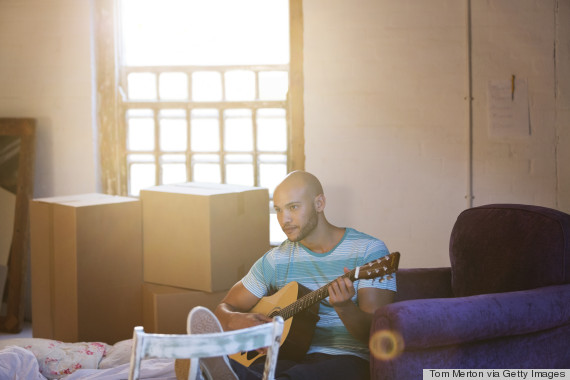 An apartment building is a community onto itself. There will be a mix of ages and demographics, all trying to co-exist peaceably under the same common roof. In order to do that successfully and with a minimal amount of bloodshed, there are rules in your lease that you — and your neighbors — will be expected to abide by. The one you might find most intrusive to your night owl propensities is the residential quiet hours. 2 Chainz at full volume at 2 a.m. is a no-no.
The common areas are also just that — for everyone's use, not just yours. Before you sign a lease, find out if there are any charges associated with using the common areas — cleanup fees for the party in the clubhouse? Use of the gym? And when the sign by the pool says "no kids under 14 allowed" does that mean your 11-year-old twin nephews can't come over for a swim?
Dawn Anastasi, who owns and manages 12 rental units in Milwaukee, WI., suggests that you ask for a copy of the house rules before you even sign your rental application. "And if you feel the rules are too restrictive, move on to the next building before filling your application," she says.
6) If I have a roommate, who is the person responsible?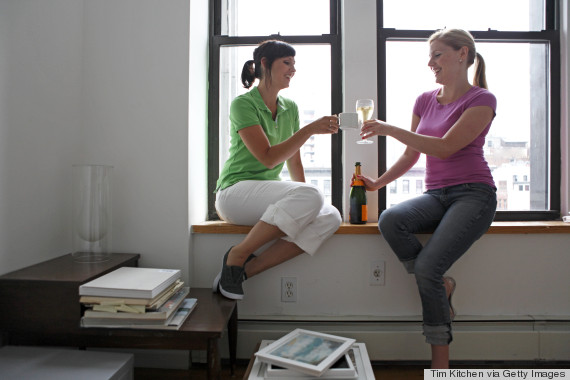 If you have a roommate, you are jointly liable for the rent. Don't hand your landlord half the rent and tell him that your half is covered; your landlord wants all the rent, not just some of it. It is also not the landlord's problem if your roommate decided to move out early; it's your problem. Joint liability means both of you are responsible for everything.
7) What about parking?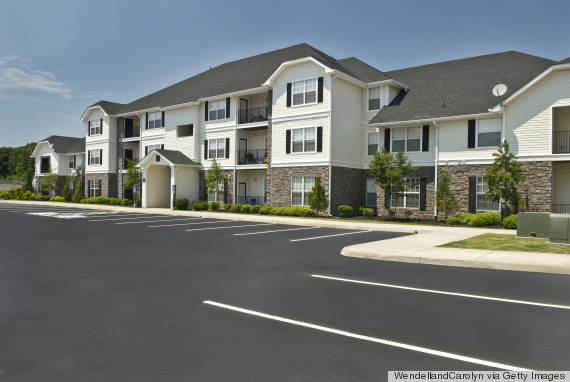 You likely will get one parking spot assigned to your rental unit. Great, but where does your boyfriend park when he visits? How about when you invite three friends over, each with her own car that needs to be parked? Your fellow tenants won't appreciate your guests parking in their assigned spots, so make sure there is adequate parking for guests. And just a heads-up: Every building or complex has a parking spot hog — someone who stores an extra car or truck in a spot reserved for guests. Will security guards deal with it, or is up to other tenants to report the violator?
8) How much will it cost me to move in?
When you hear the monthly rent, you might gasp for breath. But when you hear what the move-in fees are, have someone ready to perform the Heimlich Maneuver. Most landlords will want at least a month's rent paid up front for a security deposit against damages, plus the first and last month's rent paid at the time of the lease signing. That's three months rent, or more. There also may be a charge for running a credit check and an application fee; this can cost anywhere from $30 to more than $100. It is intended to cover the landlord's costs and time of verifying your employment and checking your references. Before paying this fee, ask if it's refundable if you don't get approved. Also, if you do get approved and sign a lease, find out whether the fee can be applied toward your security deposit. In competitive markets, some landlords may also charge a fee for taking the unit off the market while your application is being processed.
A word here on utilities: Some may be covered in the rent, others not. Ask if cable, gas and electric, and trash removal are covered. Is there WiFi in the building and how much will it cost? Some of these questions require calls directly to the utility providers and are worth making so you can have an accurate idea of what living on your own will cost.
9) Do I need a rental agent and how much will that cost me?
This largely depends on where you live and what the market is like. In Los Angeles, there are various fee-charging services that will send you lists of available apartments keyed to the neighborhood you want and the size unit you hope to get. These lists are largely culled from whatever is posted in public forums and the service doesn't inspect the unit. Some people like to work with real estate agents. Find out in advance if they will charge you or the landlord a fee, which can be as much as a month's rent.
10) Are there are rules for garbage, recycling and outdoor spaces (like gardens)?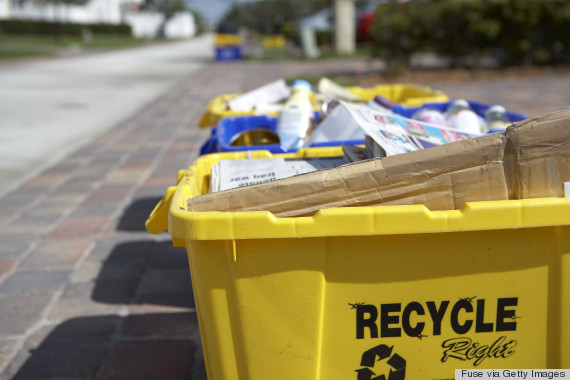 Yes indeed! In some buildings, only certain household-generated trash can be put in the common dumpster — no old mattresses or bookcases please. Some buildings say you can't put out your garbage can until 6 p.m. on the night before collection. Some buildings require you to recycle, separating glass and plastic from food waste. As for gardens, as much as you like growing your own fresh herbs, chances are your building doesn't have space for you to plant them outside. If a window sill garden isn't enough, check with your town to see if there is a community garden you could stake a claim in.
11) What do you do if something goes wrong in the apartment?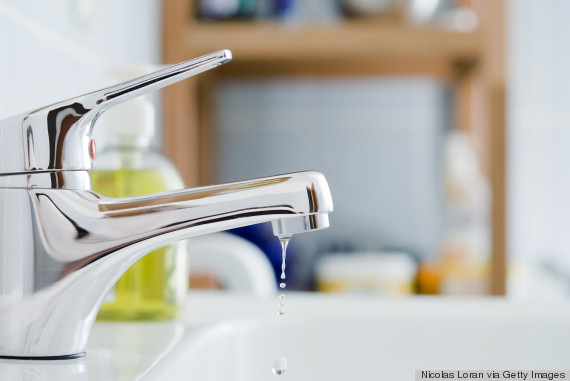 The protocol for getting things fixed may not be fully spelled out in your lease, but it's worth asking about. Some buildings have on-site building managers whose door you knock on when the faucet leaks. Some landlords hire a service that you call — but only during business hours. And in some small buildings, the landlord might tell you to call him directly. You need to know how the building owner wants you to respond in an emergency: Fixing the running toilet on your own because it was driving you nuts and the manager didn't respond quickly enough may leave you stuck with the bill.
12) Do I need to have a co-signer if I haven't established my own credit?
Typically, says BiggerPockets' Dorkin, a landlord will do a credit check as well as background and eviction checks. These are designed to look beyond the application and see the applicant's financial and personal history. The credit check will look for late or missed payments, as well as any items sent to collection agencies.
If a prospective tenant has no credit, Dorkin says, it usually isn't a big deal. But with no credit history, the risk taken by the landlord increases and he will likely require a higher security deposit or a co-signer on the lease. A co-signer is someone who agrees to pay the rent in the event you don't — and must be someone in a position to do so; not your best friend but most likely your parents.
13) Can I actually afford this?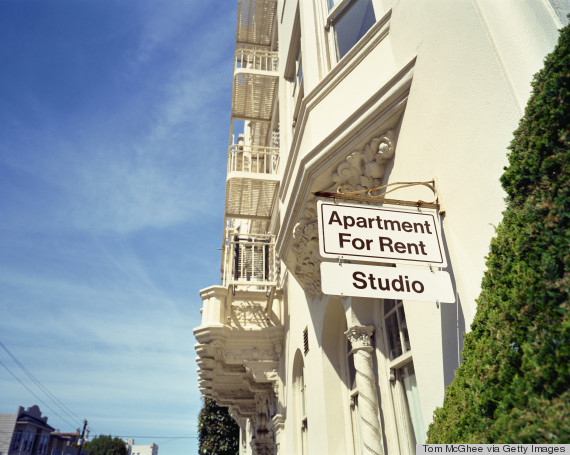 Excellent question! The experts advise spending no more than 35 percent of your after-tax income on housing expenses. If your take-home pay is $1,500 a month, that's $525 for rent and utilities. Many people stretch themselves a little thin and spend more than 35 percent on their housing costs, but it's a personal decision. You still have to eat, pay for your phone, car insurance and clothes. It's why so many people have roommates!